Influencers: #FeelGood Accounts to Follow On Social Networks
I work out at home and, in between sessions, I get inspired to reach my fitness, health, wellness and nutrition goals by following influencers' news feeds on social networks. What channels should I subscribe to and what hashtags should I type in to find content that will encourage me to stay fit and motivated all year round? When I see things I like, I gather ideas and adapt them in my own way. The best ones? The ones that allow me to be myself and feel good!
Fitness: Also on Social Networks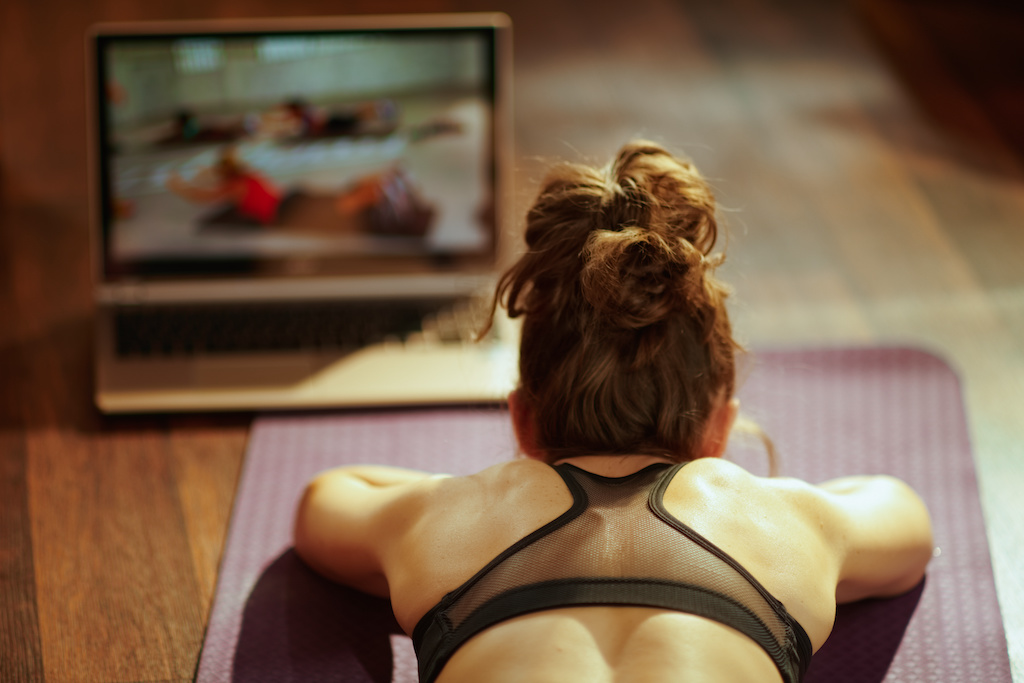 The arrival of influencers on social networks is especially motivating: the channels and news feeds of fitness, wellness, nutrition, and health coaches and influencers inspire and support me on a daily basis. They encourage me to persevere and keep going by sharing their tips and the difficulties they have overcome.
I only follow news feeds that make me feel good: the idea is not to compare myself to influencers but to take what they have to offer to make me feel better. If it doesn't, I click unfollow!
IG Worthy #BodyPositive: Fitness, Well-Being and Health without Inhibitions
We can follow the evolution of this mindset through hashtags used on social networks. Among the feel-good hashtags that have stood out recently, I can note:
#SkinPositivity: Influencers reveal their faces without make-up. Like me, they have skin with minor flaws, scars, acne, etc. It feels good to be able to see them naturally without make-up!
#NormalizeNormalBodies: launched by Mik Zazon, a fitness coach who has overcome several aspects of eating disorders, this hashtag alone symbolises the #BodyPositive movement! Everybody is different, and I'm learning to love mine as it is: perfection doesn't exist, and that's a good thing!
#Fieredemoncorps: in the same spirit, this hashtag launched by Elle magazine is the French version of the #BodyPositive hashtag.
#wearebigandtall: this statement is made by male and female influencers who are proud of their bodies, even if they are not considered by all to be within the norm.
10 #FeelGood Accounts by European Influencers
Here are some inspiring European influencers to follow on Instagram or YouTube to make yourself feel good and de-stress. They give their advice and share tips in fields as varied as fitness, yoga, nutrition, health or even ASMR, a relaxation technique based on sound stimulation:
Kayla Itsines: with over 10 million followers, she is one of the most followed health and fitness influencers (@kayla_itsines). She is the author of the Bikini Body Guides, fitness ebooks and has also created an app that combines nutrition and sports training.
Carly Rowena: with over 150,000 followers (@carlyrowena), this young British mum whose account is tagged Fitness and Positivity delivers inspiring photos, fitness workouts and healthy recipes to her followers #yummymummy!
Mady Morrison: this Berlin-based yoga teacher's sessions have a huge following on Facebook, on her personal website, on her YouTube channel and Instagram (@madymorrison).
Herecomesdelsol: follow Aurelia Del Sol's facial yoga classes on Instagram (@herecomesdelsol), Facebook or YouTube. She has created her very own method called Face Yoga Soul.
Wellnourished: Georgia Harding, a naturopath, shares tips and recipes on this YouTube channel to combine nutrition, weight loss and health.
Lucile Woodward: a science journalist and fitness instructor, she is the creator of a method for preventing back pain in everyday life. Her blog is dedicated to sport and nutrition, focusing on fitness and health, and is considered one of the most followed in France.
Mik Zazon: the Normalize Normal Bodies movement's creator has over 800,000 followers on Instagram (@mikzazon). She is both an influencer and a health coach.
Tibo Inshape: this iconic French influencer specialises in bodybuilding. He also gives personal development advice, for example, to improve self-confidence. He has a website, Facebook account, YouTube channel and Instagram feed (@tiboinshape).
Gentle Whispering ASMR: this YouTube channel plays tracks inspired by ASMR (Autonomous Sensory Meridian Response). Some people are particularly receptive to specific sound stimuli, such as whispers, scraping sounds or tapping. They can have a relaxing or euphoric effect and help people fall asleep. The channel has communities of followers who share the same sensations.
Chessie King: former sports coach and Instagrammer (@chessiekingg), Chessie King is a London-based influencer who represents the body positive movement!