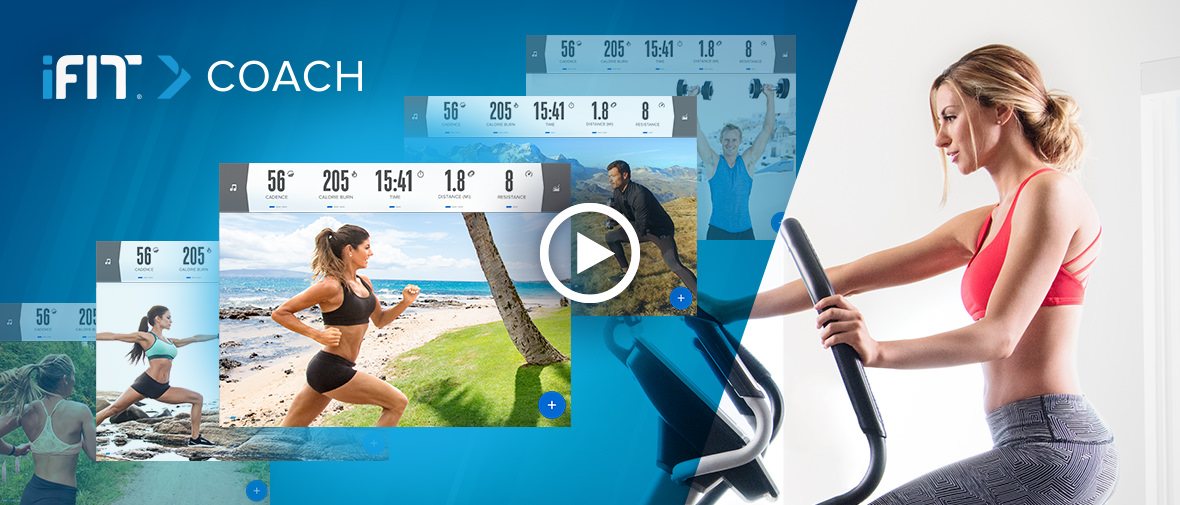 iFit® Bluetooth® Smart Enabled
Run Anywhere in the World
Have you ever wondered what it's like to run in Barcelona? Just press start. When you purchase an iFit® membership, you get VIP access to the best in fitness technology.
Top features include Google Maps™ workouts that take you anywhere in the world. Whether you choose a route from our vast collection of pre-drawn trails or draw your own course, iFit® sends the route straight to your treadmill for a unique, fun, and completely personalized experience.

iFit® also sends you a brand new workout every day, designed by certified personal trainers, making it so you'll never get bored. This ever-growing workout library offers programs that progress with you from beginner to marathoner. Requires membership, sold separately. Tablet requires Android 5.0+ with Bluetooth 4.0+. iPad 3 and above with iOS 8+.
Well Equipped Console
16 Workout Apps
The 305 CST treadmill features a console that lets you have all your information and controls at your fingertips. At the touch of a button, you can choose your preset workout program from the 16 to optimize your fitness sessions, change the incline of the running deck or its speed.
This machine features an LCD display.
iFit Bluetooth Compatibility
iFit Bluetooth Compatibility
Product dimensions in cm - H165 x W81 x L154cm
Folded product dimensions in cm - H106 x W82 x L154cm
Foldable - SpaceSaver® Design
0 - 10% Adjustable Incline
Running surface in cm - L127 x W46cm
Package dimensions in cm - 171 X 77 X 28 cm
EKG™ Heart Rate Pulse Grips
NEW WORKOUTS EVERY DAY ALL OVER THE WORLD
With an iFit Coach membership on your ProForm product, you'll go around the globe with breathtaking Street View images right on your equipment console or tablet. Plus, with terrain matching technology, you'll feel every hill and dip, as if you're actually outside.