Which iFIT trainer is right for me?
To personalise my sports coaching experience, I get to know 10 iFIT coaches and choose the ones that best suit my desires and goals, just as I would with a coach in real life. A zen coach to learn to let go, a coach to motivate me to never give up, a technical coach to go further, and more. With iFIT, everything is possible!
4 iFIT coaches to train like a pro and improve my fitness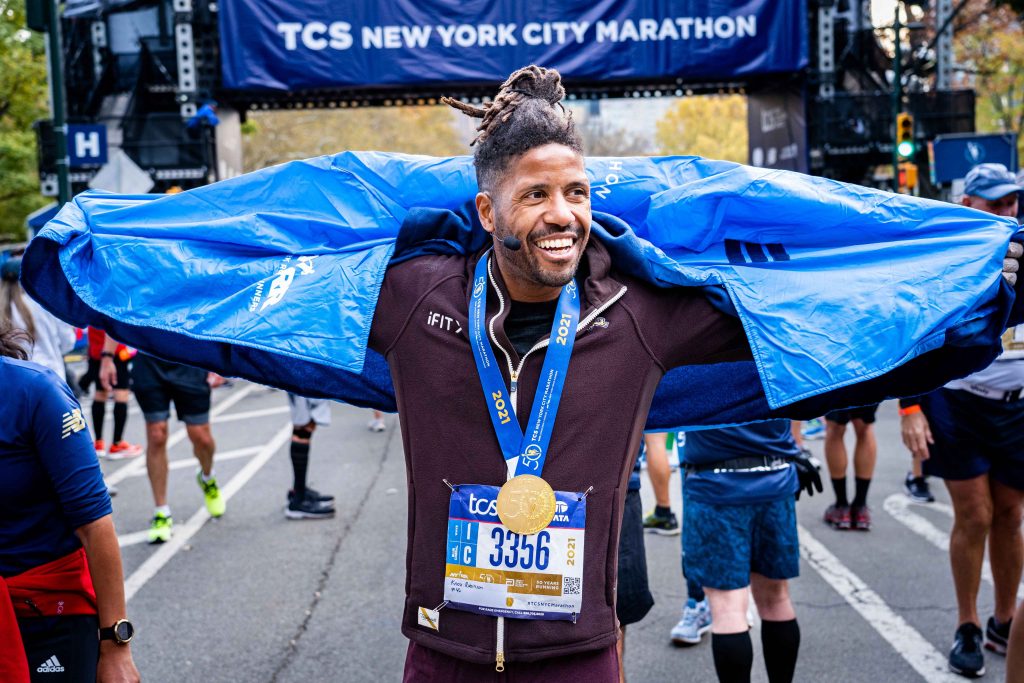 I'm just starting out in sport, and I want to improve my fitness quickly. Whether I choose to run, cycle or do muscle-strengthening exercises, an iFIT coach is there to help me take my first steps:
Knox Robinson considers running a part of his life. By starting the Run Your First 5K series with him, running comes as naturally as walking, and I am progressing in giant strides on my treadmill!
Heather Jenson passes on her passion with enthusiasm. She is an Ironman and marathon fan, a musician and she practices Power Yoga, Pilates, HIIT Spin and so on. I'm following her all the way to Barcelona in the Castell d'Olorda Ride – Barcelona series on my exercise bike to experience high-intensity interval running on inclined terrain!
Alex Morgan is one of the most famous female footballers in the world! She has designed a 2 x 6 session iFIT coaching programme with everything I need to know about cardio and strength training. These pro training sessions can be done over and over again!
John Peel is one of the most popular coaches in the iFIT community, and it's easy to see why when I try out the 4-week Getting Started Programme in the studio. I learn the basics of fitness with a comprehensive programme that incorporates endurance, HIIT and low-impact recovery. This series is a must for getting back into sport!
3 iFIT Zen trainers to feel as good in my head as in my body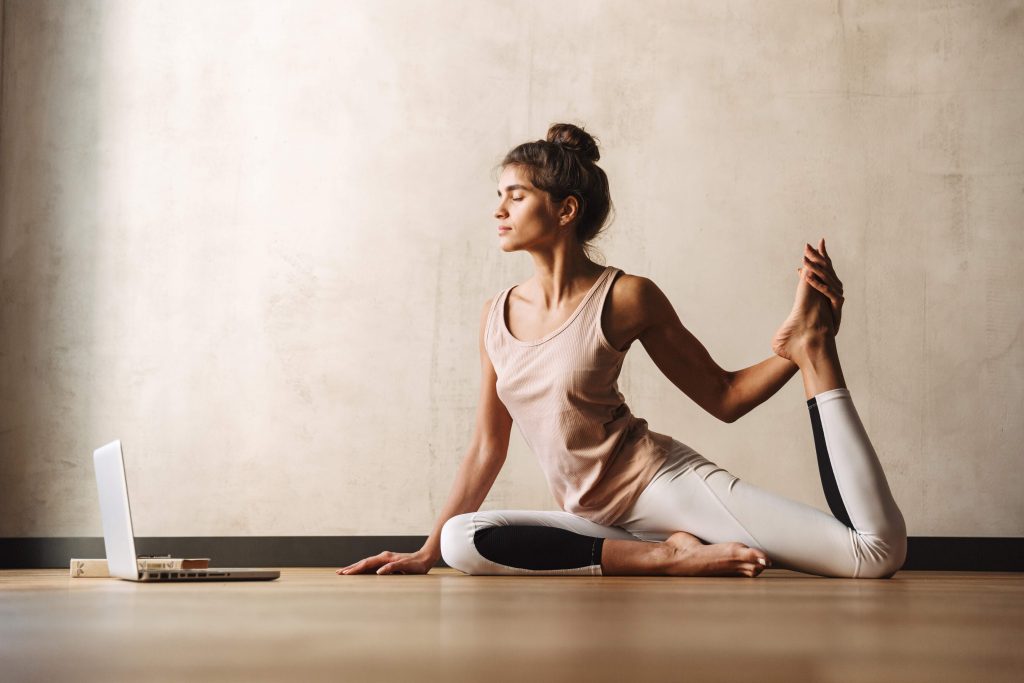 The iFIT programmes take fitness in its broadest sense: body and mind are one, and diet and sleep are taken as seriously as physical activity. With coaches and nutritionists who are experts in their field, I feel good and find balance far beyond what I was looking for when I started doing sport:
Jamie Mitchell and Emi Erickson introduce me to meditation and mindfulness. These two seasoned surfers have learned to tame the waves, overcome fear and face any situation with serenity and courage. I enjoy following them in the Hawaii Walking & Meditation series, a soothing journey taken on foot to the sound of the ocean.
Trevor Moawad advises internationally renowned artists. His speciality? Mental fitness. The Takes What It Takes series will help me build my fitness programme at my own pace and with the right mindset. These low-impact walking sessions will impact my life in general.
Eva Selhub is a physician with a holistic approach to health. She conveys her broad knowledge of the human body in a practical and accessible way. I explore the links between nutrition and health with her and learn new recipes to make me feel good in the series Mood Food: Nutrition for your Mind.
3 inspiring iFIT coaches, who will motivate and entertain me at all times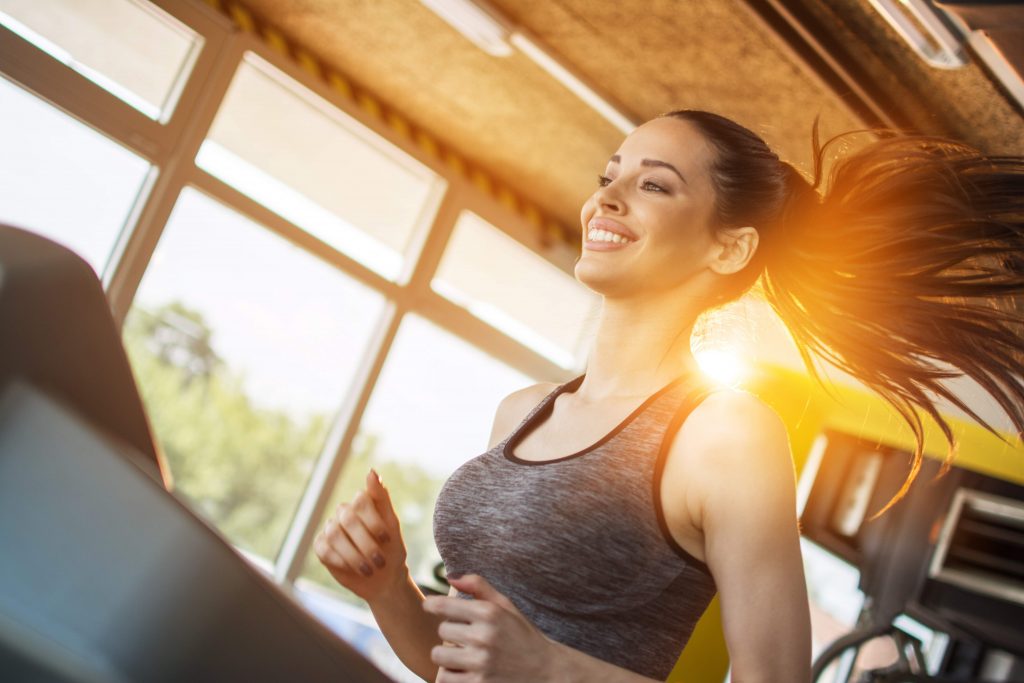 Sport is also fun! To have the right workout for my mood every day, I am looking for coaches who will motivate me, entertain me, inspire me and take me on a journey:
Pearl Fu has a way of making fitness sessions fly by with her many anecdotes. She keeps me moving, laughing and my workouts on the exercise bike are something I look forward to. I really look forward to her live workouts, which I can find in the Ride It Out series.
Kelsey Sheahan makes me sweat like never before! This former cheerleader takes me on crazy programs involving HIIT, Tabata and even some dance steps! I'd love to go on a trip with her for a series of interval runs at the Adriatic Sea!
Alex Gregory is an Olympic and world rowing champion. I could not choose a more inspiring coach to help me improve my rowing. I can follow his 20 Minutes To Toned Rowing series in Slovenia and Portugal, for example.
Read more about your fitness goals and personal training here