Frequently Asked Questions: Pro 2000 Treadmill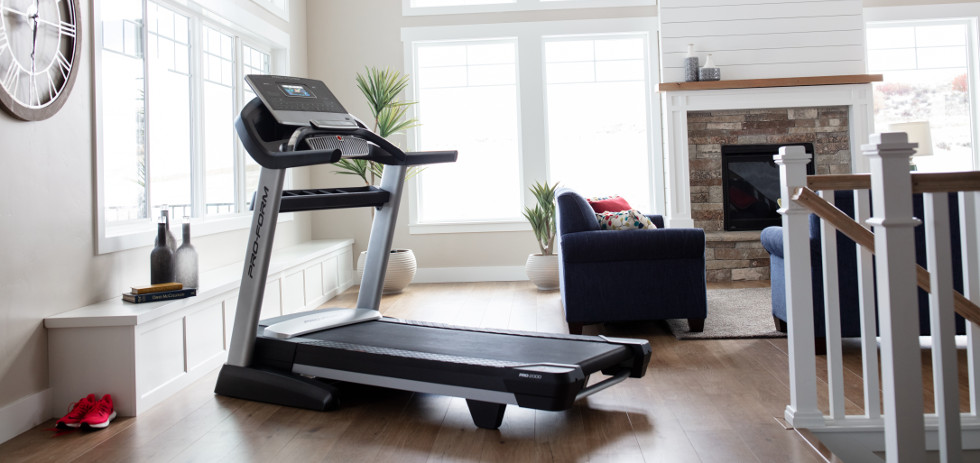 Winter months are coming, but that shouldn't stop you from exercising and losing all the progress you have made during summer! Continue to burn calories and improve real-road conditioning with the Pro 2000 Treadmill. Built on 30 years of fitness engineering and technology, the Pro 2000 was designed to challenge you and burn calories all the while delivering a smooth-ride experience.
Why not spice up your routine with a personal trainer too? The Pro 2000 Treadmill offers you your very own personal trainer at your fingertips called iFit®. Reap the benefits of having unlimited access to workouts, nutrition advice, and sleep analysis from the comfort of your own home.
But why let us do all the talking – see for yourself! Check out a review on the Pro 2000 here!
Pro 2000 Features
Q: How big is the Pro 2000 Treadmill?
A: Fully assembled, the Pro 2000 is 180cm H x 98cm W x 205cm L.
Q: What is the weight of the treadmill?
A: The treadmill weighs 140kg.
Q: Does this treadmill fold?
A: Yes! Fold up your treadmill deck after your workout using EasyLift™ Assist, and maximize storage space with the SpaceSaver® design.
Q: How tall do my ceilings need to be?
A: For ceiling height, you will want the tallest user's height plus 16 inches.
Q: Is there heart rate monitoring on the Pro 2000 Treadmill?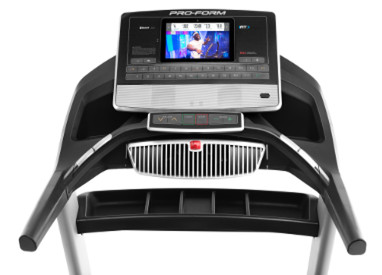 A: Yes! This treadmill monitors your heart rate 2 ways. Use heart rate zone training to target a specific goal with the included iFit Bluetooth® Chest Strap or built-in EKG grip pulse sensors.
Heart rate monitors used for exercise such as the wireless heart rate monitoring chest strap are not medical devices, and their accuracy may be affected by a number of factors. They are also not intended to diagnose, treat, cure, or prevent any disease.
Q: What is iFit?
A: iFit is like having a personal trainer in your home every single day. iFit gives you access to daily fitness classes led by world-renowned personal trainers, Google® Maps street view, an expansive workout library, personalized nutrition, an iFit wearable, HD videos all over the world, sleep analysis, and much more!
ProForm Payment & Financing
Q: Which payment options do you offer?
A: You can purchase your Pro 2000 Treadmill in-full with your debit card, credit card or with PayPal. We also offer 0% Finance with V12 Finance.
Q: Where do I direct questions about Financing?
A: Any questions please call our Sales Department on 01924 847486.
Q: Do you have any discounts?
A: Please check out website for any current promotions.
ProForm Shipping
Q: How much is delivery?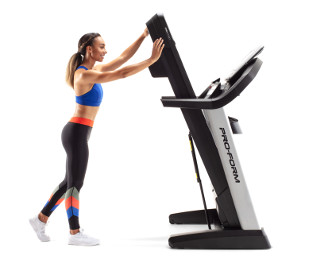 A: We offer FREE delivery to your home. We also have upgraded shipping options, including Saturday Delivery, Upstairs Delivery and Ground Floor Installation.
Q: How long does delivery take?
A: Shipping your Pro 2000 takes about 5-10 working days.
Setting Up
Q: How hard is set-up?
A: The Pro 2000 Treadmill can be assembled by 20 simple steps. We also offer in-home assembly at checkout! For more assembly information, see video below:
ProForm Warranty
Q: What is the warranty?
A: Buy confidently! The Pro 2000 Treadmill has a Lifetime Frame and Motor Warranty, 5-year MotorWarranty, and 2-year Parts & Labour Warranty. This is subject to Warranty Registration.
For Warranty Terms and Conditions, see here.
ProForm Returns
Q: What if I don't like the machine?
A: Please see our Terms & Conditions for returns information.
DISCLAIMER: This post is not intended to replace the advice of a medical professional. The above information should not be used to diagnose, treat, or prevent any disease or medical condition. Please consult your doctor before making any changes to your diet, sleep methods, daily activity, or fitness routine. ProForm assumes no responsibility for any personal injury or damage sustained by any recommendations, opinions, or advice given in this article.
Sources:
https://www.proformfitness.co.uk/treadmill/pro-series/proform-pro-2000
https://www.proformfitness.co.uk/blog/pro-2000-treadmill-review-by-foodie-runner/
https://www.youtube.com/embed/p0Ys74GUgtk
https://www.proformfitness.co.uk/ifit-coaching
https://www.proformfitness.co.uk/customer-service/warranty-information
https://www.proformfitness.co.uk/customer-service/finance-information
https://www.youtube.com/embed/7EnCOCvvr84
https://www.proformfitness.co.uk/customer-service/warranty-information